Soil Washing And Sediment Washing Technologies
DIEMME SOIL WASHING designs, develops, builds and installs complete systems for the remediation of soils and sediments contaminated with the application of Soil Washing process technology. DIEMME SOIL WASHING is the only Italian company to offer a complete portfolio of plants for the treatment of soils and sediments contaminated by different types of pollutants. The experimental technical approach from the earliest design stages allows to identify the best process and economic solution to meet the specific needs of customers.
The industrial exploitation of the last two centuries has inevitably left a legacy of contaminated areas, since it was common practice to unload waste in heaps on the ground, often but not always, close to production sites. Poorly managed raw materials, spills of chemicals and fuels have produced contamination of large areas with high risks for humans and the environment. The presence of contaminated sites is a common problem of all industrial countries generated by the presence of anthropic activities, the solution to these problems is technically and economically feasible through technological remediation processes. Proposing innovative Soil Washing solutions, respecting the principles of quality, safety and environmental protection with a minimal economic impact is our answer and mission.
Operating Principles
Soil Washing is a generic term that describes a variety of separation techniques for the remediation of contaminated soils and sediments. Although it may be considered an inappropriate name, the term "Soil Washing" is used to describe both chemical and physical separation processes in soil and sediment remediation plants. Separation techniques can also be combined with leaching; solvent extraction; post stabilization / solidification treatments and post biological treatments. Soil washing processes have been introduced in Northern Europe for many years for the remediation treatment of organ and inorganic contaminants, including radionuclides. A technology that allows you to deal with remediation with an industrial approach and therefore to guarantee times, results and expenditure forecasts.
Soil washing is a flexible and proven process technology; considered for several years as the best available technique (BAT) for various contaminants including heavy metals and hydrocarbons. The Soil Washing technological process is basically a volumetric reduction / waste minimization process, where the following results are achieved:
Separation of fine soil particles that "host" contamination from the coarse soil fraction
Dispersion or solubilization of contaminants in the liquid phase and consequent removal of contaminants from the liquid for reuse of the liquid in the process.
The association of contaminants with the matrix depends on several factors, mainly on the type and grain size of the matrix; as well as the type and concentration of contaminants. The graph shows the different associations of contaminants with the matrices, the simultaneous presence of different contaminants and different associations makes the flexible DIEMME SOIL WASHING technological process particularly suitable for a wide spectrum of uses.
---
Contaminant associations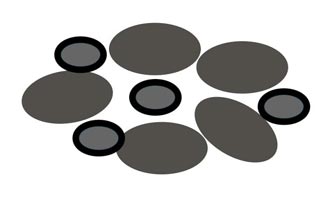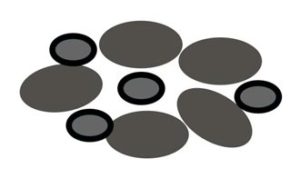 Figure 1 Adsorbed contamination – the contaminants preferentially sorb on specific particles such as clays and peaty matter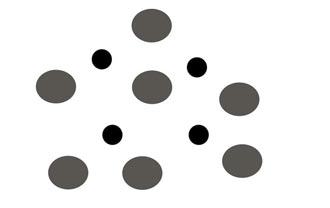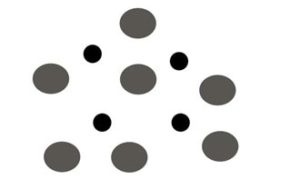 Figure 2 Discrete particles – the contaminants occur as individual particles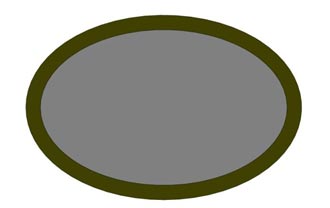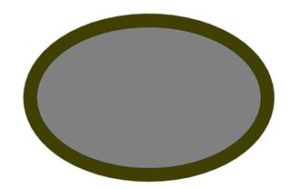 Figure 3 Liquid or semi-liquid coatings – oily or tarry contaminants which coat the soil particles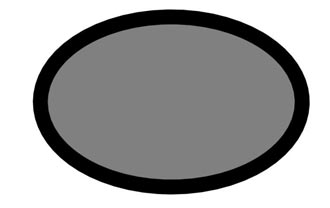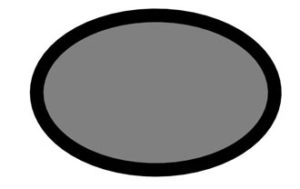 Figure 4 Chemically precipitated coatings – many inorganic contaminants coat the soil particles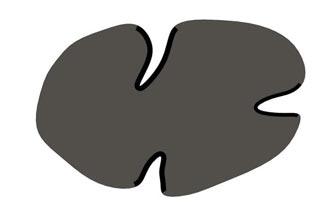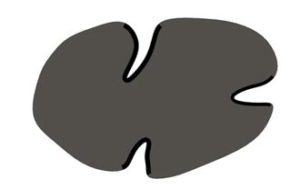 Figure 5 Coatings on pore walls – similar to (3) and (4) but the soil particles are porous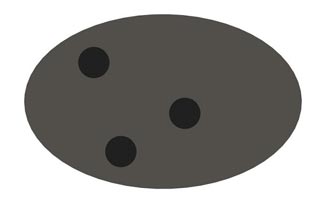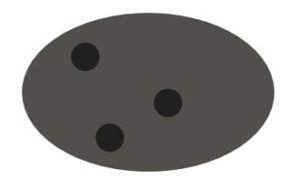 Figure 6 Internal contamination – larger grains with inclusions of contaminants
---
Contaminated soils are classified granulometrically then washed and the fine particles are separated from gravel, sand and coarse solids using various dry and even wet processes. Contaminants tend to concentrate in fine particles such as silt and clay due to their high adsorbing characteristics. During the pre-treatment and sieving phase, the gravel, sand and coarse solids are clean and can be reused or reallocated on site, while the contaminants still present in the water and fine particles will go through the further process phases, to the plant of water treatment and sludge dewatering. The following data show how the high adsorption capacity of contaminants is related to the surface area.
| Tipe of particle | Diameter (mm) | n°/g | Surface m²/g |
| --- | --- | --- | --- |
| Course sands | 2,00 | 90 | 0,00018 |
| Lime | 0,05 | 5x107 | 0,046 |
| Clay | <0,002 | 9x1010 | 800 |
Applicability
Tecnologia Sediment Washing
DIEMME SOIL WASHING is the qualified interlocutor with innovative solutions for the treatment and recovery of marine – river sediments through a multifunctional platform.
DIEMME SOIL WASHING designs, develops, manufactures and installs complete sediment treatment plants through the Soil Washing Technological Process, which can also be defined as the "SEDIMENT WASHING" or "SEDIMENT TREATMENT" process.
The progressive accumulation in the port areas of sediments transported by the tides or due to the contributions of rivers connected to it, results in an increase in the seabed which in extreme cases can lead to the blockage of navigability. It is necessary therefore to make periodic dredging operations aimed at removing the sediments to restore appropriate depth conditions. The dredged material is considered a waste and subject to current legislation.
The disposal of dredged sediments today appears to be a problem that has not been solved organically and sustainably. Spillage at sea or coastal nourishment are rarely possible.
The use of filler boxes or lagoons requires large area of land that are hardly available near the port. Very long and non-programmable management times. Difficulty in disposing of the residue in a reclaimed land.
The River and Marine Coastal Sediment Treatment and Recovery Platform represents today the most innovative technological solution.
The service performed by the treatment platform:
Ecological and sustainable recovery of sediments
Ability to treat and recover both river and marine – coastal sediments
Treatment of wet (dredging) and dry sediments (from reclaimed land)
Recovery of classified grain size fractions, sand, silt, clays, etc.
Reduction in the consumption of natural resources
Reuse of recovered products for coastal nourishment, cement production, brick production, road substrates, environmental requalification, etc.
A different approach to an old problem, sediment a resource not just a waste.